This guide will assist you to place a listing to advertise your services as a Vixen (Escort or Massage Therapist).
The following will be required to add a listing:
Basic Membership on this website (Membership Guide).
A working phone number where clients can contact you.
Photos of yourself (Does not need to show your face/identity. No sexually explicit (Genitalia/Private Parts) photos will be allowed.)
Basic information will be required about you and the services you offer.
Payment of N$250/month will be required to activate Listing Membership.
Add you listing:
Register your Account (Username/Email/Password)
Verify Email (Verification email send to you with a link to click)
Login to the website
Go to My Listings (see Image 1 below)
Look for the Add New Listing button and click it (see Image 2 below)
Complete the next form to compile your profile.
Once profile is completed, go to the Payment section
Select the Payment Option
Tick the Terms & Conditions box
Click Proceed to Payment
You will be presented with all the payment details (eWallet/EasyWallet/Bank Account)
Submit payment and inform me about it to ensure your Profile gets activated.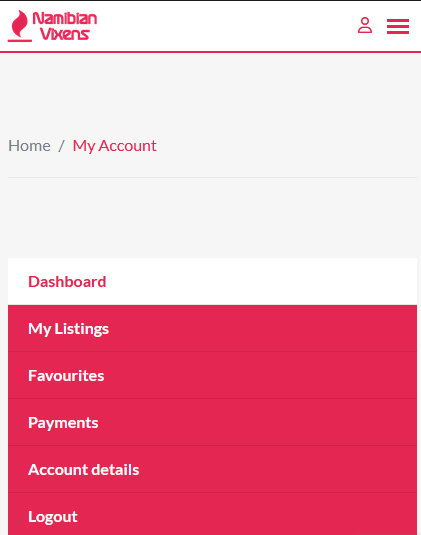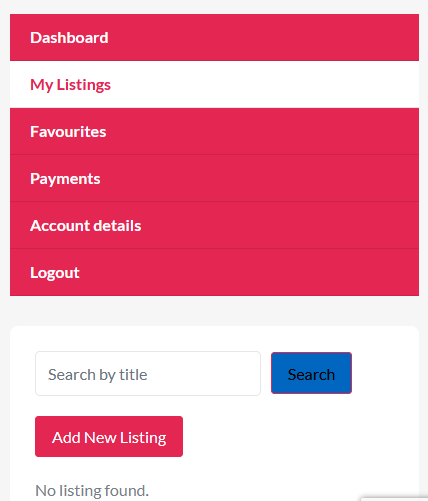 Notes for updating a Profile/Listing:
Select the Edit option below the profile/listing under My Listings to edit
DO NOT delete the Profile/Listing (All statistics about this listing will be lost)